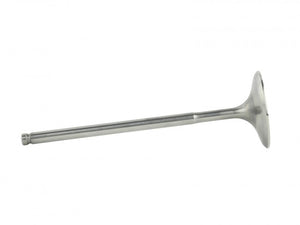 Mak Group Enterprise, Inc.
Ultra Valves - STD Comp K Series - 35mm/ 30mm
Regular price
$471.99
$0.00
Unit price
per
Skunk2 Ultra Series Valves for the Honda K20 and K24 are our premium line of valves; manufactured from HNV-3 martensitic steel (IN) and EV8 austenitic steel (EX) one-piece forgings. The characteristics of the austenitic nickel based alloy enable high resistance to oxidation and corrosion and are designed for engines that output extremely high temperatures. Ultra Series valves are heat-treated using a proprietary process for extraordinary strength and durability and Chromium Nitride coated using the physical vapor deposition (PVD) process. This coating significantly improves wear and heat resistance, creating conditions for more durability and long term usage. Chromium Nitride coating is a remarkable solution as it improves the friction coefficient between the valve's stem and valve guide; a necessity for engine components that demand resistance to high heat level environments.
---